Welcome to MFLHistory.com
Single Game, Season, Career, Postseason and "you saw it here first" Milestone records for YOUR fantasy football league. MFLHistory.com allows you to store an unlimited number of past seasons' worth of FFL game history, AND automatically updates with scores from your MyFantasyLeague league throughout the season.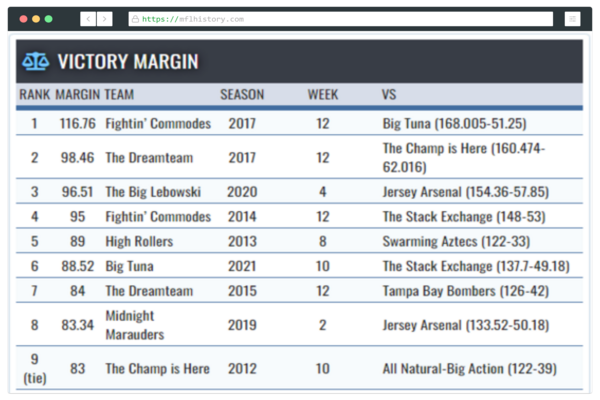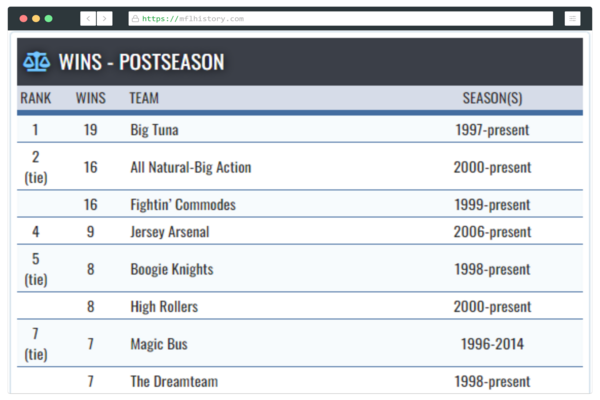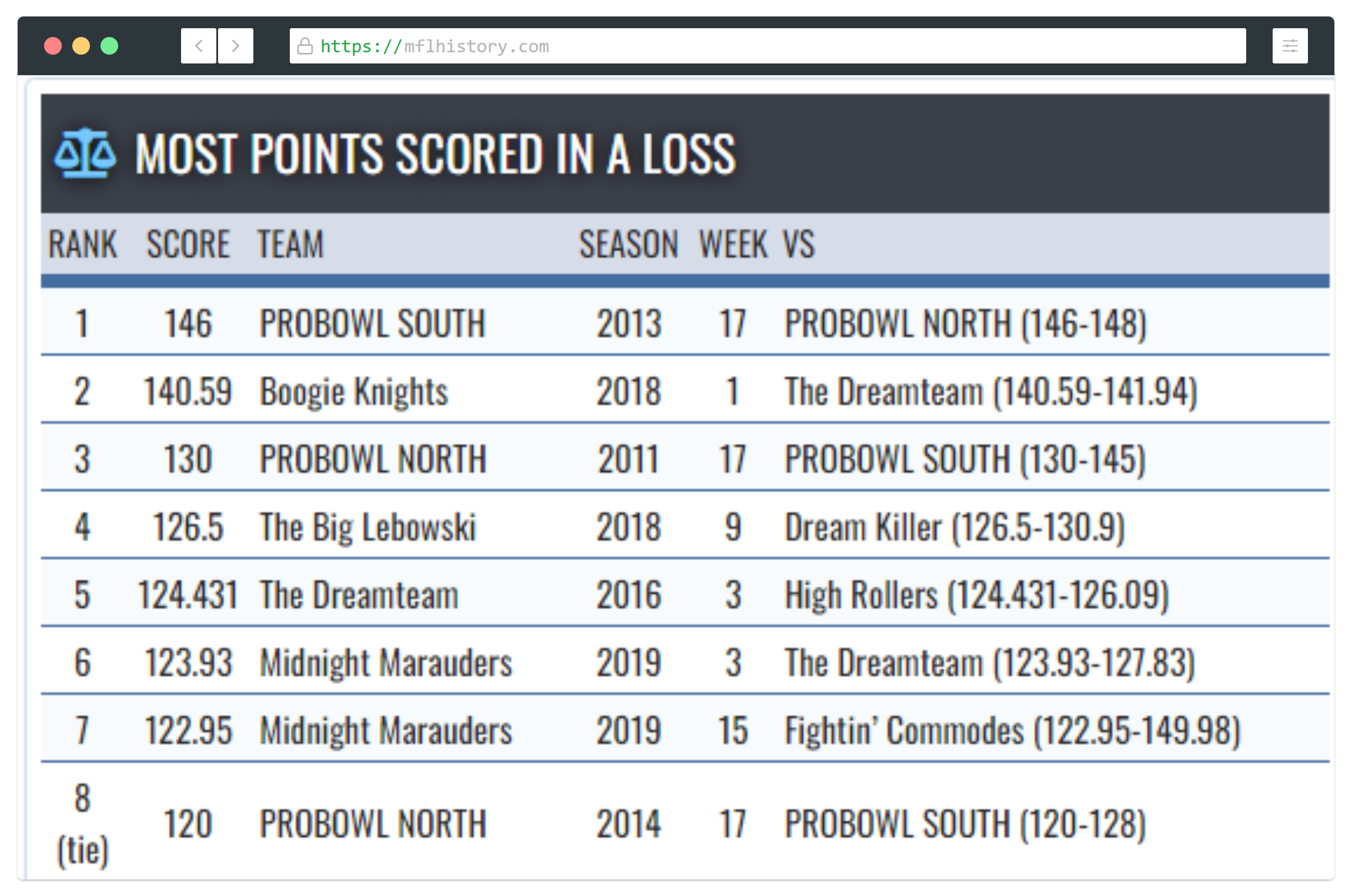 A better way to manage league records.
MFL Stats
Import your MFL league data and get a more detailed look at stats specifically from your league.
History
Keep an archive of every league, every season, every week, every win and every point within your league.
Custom Records
Create more in depth records for your league using data captured from your league's season.
MFL Integration
Integrate your custom historical statistics and records back into your personalized league home at MFL.
View current MFL History leagues: